What does every GP need to know about ethics and genomic health information? Genetics and heredity have long been sources of diverse ethical issues in primary care. Implementation of the new NHS Genomic Medicine Service, availability of direct to consumer genomic testing and national research programmes generating genomic data will mean that patients will increasingly seek genetics advice. 
Our panel of experienced practitioners, ethicists and policy advisors will raise awareness of the issues, discuss how to think about them in practice and offer resources for ethics support and education. Delegates will have the opportunity to ask questions and raise issues for the panel. 
Delegates will be able to: 
Describe scenarios and give practical examples in which genomic information presents in the Primary Care setting

 

Recognise ethical issues raised by genomic information in the Primary Care setting with reference to ethical frameworks and principles

 

Locate policy and guidance addressing ethical issues applying to genomic information

 

Relate ethical issues to relevant service development and commissioning contexts

 
Key Speakers:
Dr Andrew Papanikitas qualified as a general practitioner (MRCGP) in 2008 and was awarded FRCGP in recognition of his education activities in 2018. He is the current chair of the RCGP Committee On Medical Ethics. His PhD research was on the ethics education of British GPs and he maintains a research interest in medical ethics and education. He teaches and facilitates medical ethics and law as well as inter-professional and clinical communication skills for several UK Higher Education Institutions. A founding member of the Royal Society of Medicine Student Members' section, he has served as president of the Open (Medicine and Society) and Primary Healthcare Sections. As well as writing books, he has been ethics editor for the London Journal of Primary Care and peer-reviews for a number of peer-reviewed journals and academic publishers.
He has written several books and chapters themes relating to both clinical examinations and to medical ethics, including the 'Crash course in medical ethics and sociology' (Mosby-Elsevier, 2013) and (with John Spicer) The Handbook of Primary Care Ethics (CRC Press – BMA Book Awards Category Winner in 2018).
Dr Papanikitas' PhD thesis, "From the classroom to the clinic: ethics education and general practice" explores ethics education in UK general practice.
webpage: https://www.researchgate.net/profile/Andrew_Papanikitas
Books: https://www.amazon.co.uk/Andrew-Papanikitas/e/B0034PRAZ6/
Twitter: @gentlemedic
Dr. Jude Hayward has been a GP in Bradford and GPwSI in Genetics / Genomics with the Yorkshire Regional Genetics Service since 2004. Within this role she has provided a clinical service for Familial Cancer, Inherited Cancer Predisposition Syndromes and Neurofibromatosis Type 1. She has a longstanding interest in service and educational development for Genomics in the context of Primary Care. She is currently Primary Care Advisor to Health Education England Genomics Education Programme, Co-chair of the HEE GEP / NHSEI Primary Care Special Interest Group in Genomics and RCGP Co-clinical champion for Genomics in Primary Care with Dr. Imran Rafi. She has developed and delivered a variety of educational initiatives and resources for Primary Care, most recently working in partnership to support development of the Genomic Medicine Curriculum Topic Guide within the RCGP Curriculum and the RCGP Genomics Toolkit.
Dr John Spicer: Honorary Senior Lecturer, St Georges University London
Dr John Spicer Honorary Senior Lecturer, St Georges University London
Dr Elizabeth Ormondroyd is a senior researcher with interests in the clinical application of genetics/genomics, and a practising genetic counsellor (GCRB registered) in Inherited Cardiac Conditions.
Dr Peter Border Independent Policy Consultant (formerly Parliamentary Office of Science and Technology) 
Dr Michelle Bishop has worked in genetics and genomics education for 15 years and has published widely in this area, including co-authoring over 30 online courses in genetics and genomics. Dr Bishop supports the work of the GEP by providing educational and clinical expertise through resource production, leading curricula development for the specialist workforce, and driving the wider NHS workforce transformation in genomics. She also acts as an expert advisor to national and international projects involving the education and training of healthcare professionals in genomics. In addition, Dr Bishop has extensive experience in teaching genetics and genomics to undergraduate medical students as well as General Practice specialty trainees. Dr Bishop's a trained Genetic Counsellor and holds a PhD in the field of genetics education. She currently sits on the Executive Committee for the British Society for Genetic Medicine and is a founding member of the International Genetics Education Network.
A CPD certificate with CPD credit will be issued to those joining the webinar live as well as those who watch the recording afterwards. Certificates will be issued 7 days after the webinar to those who watch it live and after 30 days for those that watch the recording. 
Join in the conversation online using #RSMLive
Follow us on Twitter: @RoySocMed 
Registration for this webinar will close 2 hours prior to the start time. You will receive the webinar link 2 hours before the meeting. Late registrations will not be accepted. 
Webinar recordings will be available for registered delegates up to 30 days after the live webinar, via Zoom. The link will be sent 24 hours after the webinar takes place. 
This webinar will be recorded and stored by the Royal Society of Medicine and may be distributed in future on various internet channels.  
Disclaimer: All views expressed in this webinar are of the speakers themselves and not of the RSM nor the speaker's organisations.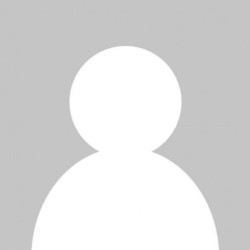 Latest posts by The Royal Society of Medicine
(see all)