The largest annual meetings in Head and Neck Imaging in the UK is taking place online this year to make it available for participants from all over the world.
Join this virtual 2 day conference to promote the practice of head and neck imaging through education and research. In an interactive session, experts in the field will review the imaging and clinical management of a range of common head and neck diseases.
Date and time:
1 – 2 Jul 2021 
Start time: BST 9:15am | CEST 10:15am | EDT 4:15am | AEST 6:15pm
End time: BST 5:00pm | CEST 6:00pm | EDT 12:00pm | AEST 2:00am
Participants will be able to:
Be cognizant of the role, value and limitations of imaging in the staging and treatment of head and neck cancers, with a special focus on the larynx and oral cavity
Learn and consolidate on CT interpretation and reporting of the Paranasal Sinuses and Dentoalveolar regions
Know about the state of the art orbital imaging and relevant imaging for the orbital surgeon
Appreciate the importance of learning from errors through shared experiences, with a focus on head and neck imaging
Optimise imaging strategy and protocols for hearing loss, tinnitus and otalgia
This conference will be relevant to a whole range of professionals including radiologists, ENT and maxillofacial surgeons, radiographers, nurses and medical students.
BSHNI meeting is renowned for its friendliness and imparting up to date practical knowledge which colleagues can take back with them. A unique character of the meeting is the imaging and clinical integration of the topics and discussions at the end of each session.
A CPD certificate with 6 CPD credit for each day will be issued to those joining the webinar live as well as those who watch the recording afterwards. Certificates will be issued 7 days after the webinar to those who watch it live and after 30 days for those that watch the recording.
BSHNI eposter presentations
Registration for this webinar will close 2 hours prior to the start time. You will receive the webinar link 2 hours before the meeting. Late registrations will not be accepted. 
This webinar is available for on-demand viewing. The webinar recording will be available for registered delegates up to 90 days after the live webinar broadcast via Zoom. The link will be sent 24 hours after the webinar takes place. 
Join in the conversation online #RSMBSHNI and #HNImaging21
Follow us on Twitter: @RoySocMed and @BSHNI_UK
We would like to thank our sponsors 4ways Healthcare Ltd, Bayer, BVM Medical Ltd, GE Healthcare and HULBERT Imaging for their support of this event. Please note that the scientific programme and content has not been influenced in any way by the sponsors.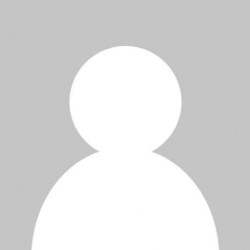 Latest posts by The Royal Society of Medicine
(see all)