Vaccines, variants and infection: The position this winter:
Webinar Date and time: Wed 22 Sep 2021 from 12:30pm to 3:30pm
In April 2020, Professor Chris Whitty told the RSM that "Covid is not going to go away – this is now a disease that, for the rest of our careers, is going to be around". Positing that stopping all new variants from entering the UK was "not a realistic starting point", the CMO said the country needs a rational plan to manage Covid-19 like seasonal viruses such as flu.
As we enter the first winter living with Covid-19 following mass vaccination, this special programme from the COVID-19 Series will look at where things currently stand, focusing on three main areas, vaccines, variants and infection.
This episode will consist of one-on-one interviews with the leading authorities in these areas: Professor Dame Sarah Gilbert, Professor Sharon Peacock and Professor Sarah Walker.
After these interviews, a panel of clinicians and public health experts will discuss whether our systems and services are ready to manage the challenges and potential strain on the health service that winter brings.
Pose your questions directly to the experts
If you have any questions you would like to ask our speakers, please submit them in advance here and they will be answered during the live webinar.
During this webinar delegates will:
Understand the big picture impact of Covid transmission and infection rates
Receive a clear picture of where things currently stand with new variants of concerns
Receive the latest information about vaccines and the immunity they provide
Understand the technology and process behind vaccine development
Understand the challenges facing the health service this winter
Have the opportunity to put questions to industry experts
CPD accredited: A CPD certificate will be issued to those joining each webinar live and will be automatically issued after 7 days to those who watched the webinar live in its entirety. Those who watch the webinar on-demand will receive a CPD certificate 30 days after the webinar has gone live.
This webinar is available for on-demand viewing. The webinar recording will be available for registered delegates up to 30 days after the live webinar broadcast via Zoom. The link will be sent 24 hours after the webinar takes place.
Join in the conversation online using #RSMLive
Follow us on Twitter: @RoySocMed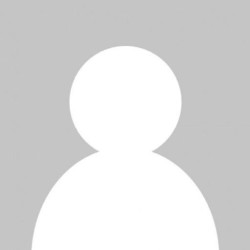 Latest posts by The Royal Society of Medicine
(see all)