Gastroenterology in a post COVID-19 world: Tue 1 Sep 2020 from 6:00pm to 7:00pm.
This webinar will provide a look into three main aspects of delivering gastroenterology services as we enter the COVID-19 stabilisation phase. It will particularly focus on assessing the care of IBD patients and managing the psychological impact of COVID-19 in gastroenterology, especially in relation to patients suffering from IBD.
Aims for this webinar include:
To review the implications for care of IBD inpatients
To explore the data supporting various management strategies for acute severe colitis
To discuss the psychological impact of COVID in gastroenterology specifically with reference to IBD
Speakers include Consultant Gastroenterologist Dr Peter Irving and Specialist Clinical Psychologist Dr Alexa Duff. Both experts will present an area of IBD medicine affected by COVID-19 as we move into the post-acute phase of the pandemic.
Key Speakers:
Dr Alexa Duff is a Clinical Psychologist currently working with the Inflammatory Bowel Disease team at Guy's and St. Thomas' hospital, London. She completed her BSc with honours at Newcastle University, MSc from Kings College London and her Doctorate in Clinical Psychology was awarded by Canterbury Christ Church University. She has experience working within haematology, chronic pain and HIV.
Alexa's particular interests are around the mental and physical health cross-over and the use of acceptance and commitment therapy (ACT) in physical health population. She is involved in a number of research projects looking at ACT for managing symptoms in IBD and ACT for chronic pain in Crohn's disease.
Alexa has been working with the multi-disciplinary team at Guy's and St. Thomas' hospital around identifying and supporting psychological difficulties in patients with IBD. She plans to continue to highlight the need for integrated psychology within IBD teams.
Dr Peter Irving : Consultant Gastroenterologist, Guy's and St Thomas' Hospital
We would like to thank our sponsor Takeda UK Ltd for the financial support covering the running costs of this webinar. Please note that the scientific programme and content has not been influenced in any way by the sponsor.
The Royal Society of Medicine needs your support
The RSM is offering this webinar at no charge to delegates, in order to help healthcare professionals to easily access COVID-19 related education material & resources during the pandemic. However, we are asking people to support the RSM in these unprecedented times. Now more than ever, as a charity we need your help to continue our work and mission in advancing healthcare through innovation and education. Please consider making a donation  for joining this webinar. Thank you for your generosity.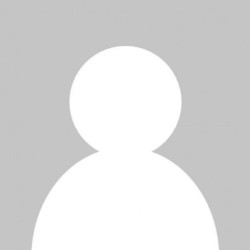 Latest posts by The Royal Society of Medicine
(see all)