My background in public health medicine has given me a unique insight into the problems faced by people in challenging situations and crisis zones around the world. I worked with insurance companies to evacuate people with medical emergencies from remote regions for six years before working for charities to deliver healthcare to people affected by natural and manmade disasters. One of the proudest moments in my career so far was helping to set up a refugee camp from scratch for 12000 people on volcanic land in Rwanda in 1996 – two years after the genocide – whilst working for the charity Merlin.
Today, there is an increasing trend towards centralising aid work, and that includes funding, so smaller charities miss out. In my opinion, this is a mistake because it results in huge global 'corporates' having far too much influence and power, and it's not always used for the good. Many large institutions are highly dysfunctional and resistant to change. From personal experience, it seems to me that people who get on in the UN are those that avoid having to make any decisions, because it makes them enemies. If you simply do nothing and retain the status quo, you can go far and no one blocks your career path. Once you have a job in the UN, it's almost impossible to lose it, no matter how many infractions you make.
And prevention is one of the most unsexy things in healthcare wherever you are because no one can take the credit for things that didn't happen.
Smaller charities can add real value by working at a grassroots level for longer periods of time, gaining real knowledge of people, their culture and needs. They are also more likely to be original in thoughts and deeds and challenge current orthodoxy. But they are also seen as competitors for grants and government funding so they are not always welcome.
I co-founded GHASS (Global Health Action Strategies and Solutions) as a way to bring together talent and give people from poor and disadvantaged backgrounds and countries a second, independent opinion that they would compare with advice from NGOs and UN agencies.
We are currently looking to raise money for seed funding so we can start doing work in the regions that need the kind of expertise that we can offer. Enlightened governments or wealthy philanthropists are both welcome to invest in GHASS as we create a new 'blue ocean' where there are opportunities to do things differently.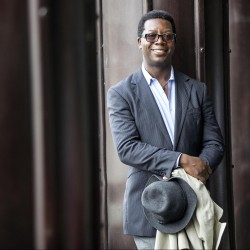 Latest posts by Dr Charlie Easmon
(see all)