Our diet after Brexit and COVID-19: What has changed and who is affected?  Join this webinar to review the status of the British diet following the disruption of Brexit and the COVID-19 pandemic. How have we coped? How has the nutrition and health status of the population changed? What else needs doing?
This interactive webinar will bring together a multidisciplinary team of experts from both academia and industry. The USP of the RSM Food and Health Forum is that it addresses healthcare through diet.
This meeting builds on a highly successful webinar that was held last November, seeking to follow-up on the key concerns expressed at the time.
During this session, participants will be able to:
Learn about the impact of Brexit and the COVID-19 pandemic on the UK food supply, its effect on nutrition and how food standards have changed and/or will change in the future
Get updated on the relevance of and trends in two key nutritional indicators (a)vitamin D (b)overweight and obesity
This meeting will appeal to a diverse audience including medical practitioners, dietitians, nutritionists and academic scientists working in the field of nutrition and health. Industry colleagues will also benefit from this update.
A CPD certificate with 4 CPD credits will be issued to those joining the webinar live as well as those who watch the recording afterwards. Certificates will be issued 7 days after the webinar to those who watch it live and after 30 days for those that watch the recording.
Registration for this webinar will close 2 hours prior to the start time. You will receive the webinar link 2 hours before the meeting. Late registrations will not be accepted. 
This webinar is available for on-demand viewing. The webinar recording will be available for registered delegates up to 30 days after the live webinar broadcast via Zoom. The link will be sent 24 hours after the webinar takes place. 
Join in the conversation online #RSMLive 
Follow us on Twitter: @RoySocMed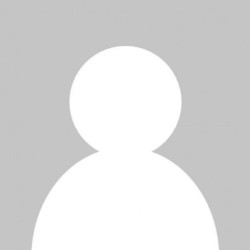 Latest posts by The Royal Society of Medicine
(see all)