ESCP Goes Green: Colorectal community unites to improve long-term sustainability of surgery around the globe. The European Society of Coloproctology is launching its #SustainableSurgery campaign this July.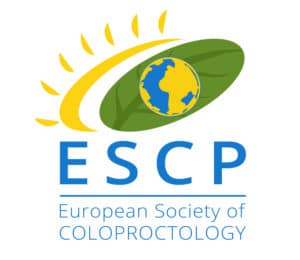 The society's month-long focus on sustainability aims to create a movement among the colorectal community that focuses on the health of the planet, as well as of the health of patients.
The day-to-day activities of the healthcare sector contribute greatly to climate change. A 2019 Lancet report suggests that 4.6% of all global greenhouse gas emissions are attributed to the sector. Surgical care represents the most energy and waste-intensive specialty and in the UK, for example, a single operation is estimated to have a carbon footprint of 150-250kg CO2.
ESCP is therefore calling on its members, affiliates and the wider healthcare community across borders to get involved in the discussion as it brings sustainability to the front of its agenda.
The #SustainableSurgery campaign seeks to raise awareness of the issue of sustainability in surgery through the delivery of informative campaign materials and events. Campaign activations will also educate members on steps to follow to improve the sustainability of colorectal health care and reduce the consumption of finite resources during colorectal surgery.
As part of this campaign, ESCP will also canvass healthcare professionals to uncover key industry insights and opinions on sustainable surgery, seeking out answers to questions such as 'Who should take on the greatest burden of improving the sustainability of surgery?'.
Interviews with top colorectal surgeons from across the globe will be conducted to provide a true international perspective on this pressing issue and explore how green approaches differ from country to country. These will include a focus on sustainable endoscopy with Olivia Bush and Victoria Pegna as well as insights into how the NHS and Royal College of Surgeons approach sustainable surgery with Cleo Kennington.
Evangelos Xynos, President of ESCP, comments: "Sustainable surgery is about saving the planet while saving lives. This campaign is about recognising the fact that climate change and its effects are not someone else's problem to deal with.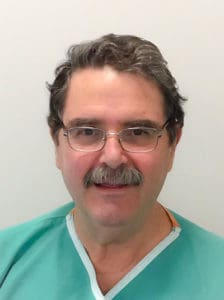 "We, as colorectal surgeons, are the ones who understand our practice and operating theatres like no other – and we must tap into this knowledge to spot what we can do, as individuals and as a community, to promote ways of practising that cause minimal environmental damage. Together we can create a shift in our culture and workplaces to transform surgery for the future. It is a crucial challenge, but if we can perform surgery in a way that reduces unnecessary waste and energy usage, we can create a healthier planet – which will, in turn, contribute to the better health of our patients."
You can get involved in the conversation by following @escp_tweets, and by using the hashtag #SustainableSurgery.

Latest posts by Hippocratic Post
(see all)