The future of surgical robotics, the future is surgical robotics? Webinar by Mr Ben Challacombe: 2021 Stevens lecture on Monday 17 May 2021 from 6:30pm to 7:45pm.
Join this free live stream to hear the 2021 Stevens lecture, 'The future of surgical robotics, the future is surgical robotics?' given by Mr Ben Challacombe, Consultant Urological Surgeon, Guy's and St Thomas' NHS Foundation Trust and Honorary Senior Lecturer, King's College London.
Lecture topic
There are now over 80 surgical robots across the NHS helping perform over 15,000 cancer operations every year. This lecture will cover the emergence of surgical robotics over the last 20 years and the current UK availability of this technology. Specific issues of training, mentoring and evaluation of clinical outcomes will be shown. Key robotic surgery indications and operations will be showcased with illustrative videos.
2020 saw the emergence of several novel robotic surgery platforms to rival the existing robots and these will be shown and evaluated. The future of robotic surgery across a wide range of specialties and the emerging indications and technologies will be discussed.
Registration for this webinar will close 2 hours prior to the start time. You will receive the webinar link 2 hours before the meeting. Late registrations will not be accepted. 
Speakers Biography:
Mr Ben Challacombe is a consultant urological surgeon with a special interest in the minimally invasive treatments of prostatic diseases. He is the Guy's and St Thomas' MDM urological cancer and clinical robotics lead, a UK robotic surgery mentor and robotic fellowship director. He trained at Guy's and St Thomas' hospitals, The Royal Marsden Hospital and with Professor Tony Costello at the Royal Melbourne Hospital, where he was awarded the prestigious Rowan Nicks Fellowship from the Royal Australasian College of Surgeons. He is currently the British Association of Urology (BAUS) Oncology Section chairman and in 2019 was awarded the BAUS Golden Cystoscope for contributions to British urology within 10 years of consultant appointment. He has recently finished being the BAUS oncology section chair and the honorary secretary of the Royal Society of Medicine's Urology Section.
Mr Challacombe has learnt both laparoscopic and robotic surgical approaches and performed the first randomised trial of telerobotics between Guy's and Johns Hopkins hospitals, in 2002. This formed part of his Master of Surgery thesis on robotic surgery and telemedicine. Ben is associate editor of the BJU International, with over 230 peer-reviewed publications, three books, and 25 book chapters on minimally invasive and robotic urological techniques.
Mr Challacombe has performed over 1000 robotic radical prostatectomies and over 1100 robotic upper tract procedures including 560 robotic partial nephrectomies and also performs holmium laser prostatectomy (HoLEP) with experience of over 1000 cases. He has also helped to develop both the robotic cystectomy and robotic partial nephrectomy programmes at Guy's hospital and is the highest volume surgeon for both robotic partial nephrectomy and upper tract robotics in the UK. His current research interests are in robotic surgery training, trans-perineal template biopsy techniques, active surveillance of low-risk prostate cancer, sentinel node techniques and haptic probe development in robotic surgery.
Mr Ben Challacombe is a trustee of The Urology Foundation Charity, for whom he regularly lectures, and is fortunate to have a very supportive surgical wife and three energetic boys.
This webinar is available for on-demand viewing. This webinar will be recorded and stored by the Royal Society of Medicine and may be distributed in future on various internet channels.
Join in the conversation online #RSMLive
Follow us on Twitter: @RoySocMed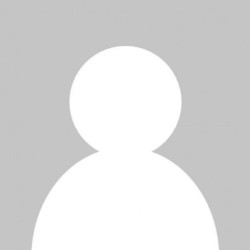 Latest posts by The Royal Society of Medicine
(see all)