Poetry and politics: Paediatrics 2.0. Reimagining child health for a post COVID-19 world.  Paediatricians reach out to children during the pandemic by co-writing and performing a poem: Online performance: Tuesday 29 September, 5pm
Paediatricians across the country have collaborated with poet Laura Mucha to write and perform a poem for children to let them know they're there if they need them (whether during the pandemic or otherwise) and thank them for making their jobs worthwhile. The doctors attended more than 10 hours of workshops in which they co-wrote a poem and planned their performance before creating a short film, which features celebrity paediatrician, Dr Ranj, and will be previewed during a Royal Society of Medicine (RSM) webinar on Tuesday 29 September, ahead of National Poetry Day on 1 October and World Mental Health Day on 10 October. They have also created an illustrated poster, which they hope will be displayed in hospitals across the country.
Paediatricians are worried that the voices of children and young people have been lost during the pandemic and want to raise the profile of child health. Dr Najette Ayadi O'Donnell who initiated this RSM project, said: "The pandemic has exacerbated existing economic and health inequalities among children and young people. We were moved to act when children thanked us and other key workers by co-writing a poem with Laura and turning it into a film. This is our collective response back to them."
Dr Guddi Singh, who is chairing the RSM event where the film will be previewed, said: "Child health today – like the whole of the NHS – is facing enormous challenges. We need to encourage doctors to step outside their traditional roles and to use both the arts and advocacy to help re-imagine paediatrics for a post Covid-19 world."
Laura Mucha added: "What became clear during the workshops was that the pandemic was having a huge impact on doctors, who felt a pressure to be a 'hero' at all times. I think the constraints of poetry, as well as the process of learning about it and having a shared goal, made it easier for doctors to reflect on and share just how difficult this period has been."
---
The RSM webinar: 
The global coronavirus pandemic has had deep and far-reaching effects on the way we do paediatrics in the UK, and raised threats to the well being of children and young people. Join us for this incredibly unique webinar that seeks to showcase and encourage doctors to use arts and advocacy to help re-imagine paediatrics in a post COVID-19 world.
During this session, you'll be able to:
Define and outline the challenges facing paediatricians and children's services in a post COVID-19 landscape
Explore poetry as a form of reflective practice for doctors
Learn from leading clinicians about novel approaches to paediatric training and practice
Raise the profile of the role of advocacy and arts in shining a light on child health and social inequalities in a post COVID-19 Britain
Share a collective expression of love, solidarity and hope with the children of the nation
As paediatricians, we are concerned by:
The lack of children's voice during the pandemic
The impact on child safeguarding with increased vulnerability through higher exposure to domestic abuse, hidden child abuse, late presentation of injuries/illness, increase in food poverty, increase in neglect of children secondary to worsening deprivation and the loss of school as a protective presence in children and young people's lives
The exacerbation of already existing economic and health inequalities as a result of the pandemic
Increasing loneliness, isolation and removal from social and educationally stimulating environments
Despite all of these hardships, we the paediatricians were humbled and moved that the children wanted to thank key workers at the beginning of the pandemic with a film made by poet, Laura Mucha.
We want to say thank you back, and to raise the profile of child health. We have written and performed our own poem in response to the children and want to use this webinar to discuss how poetry and politics could help the profession to respond appropriately to this moment.
Join in the conversation online using #RSMPaeds
Follow us on Twitter: @RoySocMed 
The Royal Society of Medicine needs your support  
The RSM is offering this webinar at no charge to delegates, in order to help healthcare professionals to easily access COVID-19 related education material & resources during the pandemic.  However, we are asking people to support the RSM in these unprecedented times.  Now more than ever, as a charity we need your help to continue our work and mission in advancing healthcare through innovation and education. Please consider making a donation  for joining this free webinar. Thank you for your generosity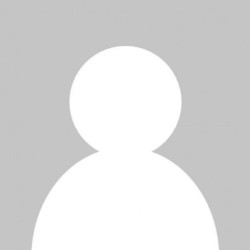 Latest posts by The Royal Society of Medicine
(see all)