How NOT to talk to your teenager about drugs ahead of music festivals: Priory expert says lectures won't work but parents need to let adult children know: "You have no idea what you might be getting" and "there is no safe way to take illegal drugs"
UK addiction expert Dr Niall Campbell says he has treated some very sad incidents after drug-taking at music festivals
"The truth is that young people will have no idea what they are buying. The person selling to them might be drunk – but, in any case, they won't care what they are selling you" and "there is absolutely no safe way to take illegal drugs"
says MDMA ("ecstasy") and cocaine are fairly common but might be "cut with Spice (a synthetic drug which mimics cannabis), or 2C-B, a synthetic drug with psychedelic effects which are somewhere between those of LSD and MDMA and can vary greatly
Priory mental health nurse Laura Walker, who has worked at first-aid facilities at festivals, said teens can become "scared and traumatised" seeing the effect of drugs on others
She has seen at first-hand drug-takers become severely confused, disorientated, and paranoid – while others had experienced heart problems after taking cocaine
A leading addiction psychiatrist at the Priory has spoken out during the festival season about the dangers of drugs – and the risk of fatality or conditions such as psychosis and panic disorders.
Dr Niall Campbell, based at the Priory's Hospital in Roehampton, south-west London said he had treated young adult patients who had needed anti-psychotic treatment after drug-taking, or who had developed panic attacks.
"Young adults don't want lectures from parents but they do need to know the facts which are that they will have no idea what they are buying. I have seen patients who have had a psychotic reaction from taking substances at festivals – especially from 2C-B, a hallucinogen. Young people need to know that they will have no idea what's in the substance – powder, pill, capsule – they are being offered or sold.
"A festival is a captive market and people will sell anything – that's the main danger. If you do go to a festival, make sure you identify a source of help at the outset – the medical assistance team – and if you or a friend feels ill after taking something, you know what help can be accessed in an emergency.
"People go to festivals to have a good time and many will, but I have seen patients become psychotic and then paranoid. People take drugs sometimes because they want the distortion of sound and vision, but I have seen many develop panic disorders as a result. It is a very heavy price to pay."
Laura Walker, a deputy ward manager at Roehampton Hospital, who has attended festivals in her capacity as a mental health nurse, working in tented medical facilities on festival sites, said: "Parents should keep having open conversations with their children. Make sure they are aware of the dangers and the risks of illegal drug-taking without lecturing them.
"Young adults would come to the tent disorientated, confused, sometimes with signs of paranoia, after taking things – Ketamine (a powerful anaesthetic) was quite common, but also mushrooms, LSD, cocaine and ecstasy. Their friends would be very distressed. Sometimes they would be scared, traumatized and go straight home after seeing the effects of drug-taking. We would ask the friends what their friend had taken, and to try to be honest about it, so we could put warnings out there. Sometimes the tent could feel like a war zone."
Reports about the most prevalent drugs at music festivals vary but they are thought to be cannabis, followed by cocaine, ecstasy, ketamine, and amphetamines. At least 14 younger people have died after taking drugs at festivals in England since 2017, although the true figure is likely to be much higher.
The Department for Digital, Culture, Media and Sport (DCMS) select committee last year called on the home secretary to introduce widespread drug-checking services after it reviewed the evidence and heard "compelling" arguments that it saved lives. The DCMS committee said that since 2016 "there have been no drug-related deaths at any festival [with drug checking]".
It also said that an evaluation of the drug-checking service, delivered by drug testing charity The Loop at a limited number of UK festivals, published in the International Journal of Drug Policy, reported that more than half of those whose sample was other than expected threw it away, and more than a quarter did not purchase drugs from strangers months after.
DRUGS
Cocaine: Overheating, paranoia, psychosis-like experiences, heart failure, nasal damage, dependence
Ecstasy/MDMA: Dehydration, overheating, panic attacks, heart attack, stroke, psychosis-like experiences, low mood in days after use
Ketamine: Accidents, psychosis-like experiences, severe bladder problems, nasal damage, dependence
Amphetamines: Heart problems, overheating, anxiety, high blood pressure, psychosis-like experiences, dependence
Cannabis: Paranoia, psychosis-like experiences, anxiety, lung damage, nausea, dependence
Alcohol: Accidents, nausea, high blood pressure, strokes, liver damage, cancer, dependence
Source: The Loop, Talk to Frank, NHS Choices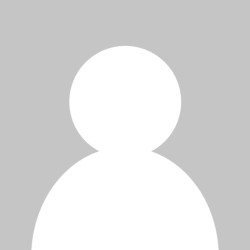 Latest posts by Priory Group
(see all)