Tired and in pain: Peripheral and central mechanisms of muscle pain and fatigue: Tue 14 Dec 2021 from 6:00pm to 8:00pm
Patient complaints of muscle pain and fatigue are hard to analyse and to separate from more general fatigue issues. This webinar will give participants a framework for thinking about peripheral and central fatigue mechanisms and the related issues around overuse, with particular reference to musicians and other performers, for whom these are potential career-ending problems.
This webinar is one of an upcoming series that highlights difficult musculoskeletal (MSK) symptoms that lie on the fringe of conventional neurology. The purpose of these webinars is to give participants who are not neurologists greater confidence in handling these presentations.
During this webinar you will learn about: 
The mechanisms underlying muscle, or MSK pain
 How to sort true neurological presentations from MSK ones, which will assist in making appropriate referrals.
The difficulties of analysing Overuse syndrome and how to be confident in dealing with these patients
CPD learning applied. 
Join in the conversation online using #RSMLive
Follow us on Twitter: @RoySocMed
Key Speakers:
Mark Phillips is a hand and wrist surgeon with a subspecialist interest in treating musicians. Initially, a general Trauma & Orthopaedic Surgeon at King's, his subspecialisation led him to upper limb, and gradually excluded shoulder work. In the last 6 years he has left the NHS and inhered a busy musicians hand practice which now forms about 70% of his case load.
He is a keen amateur jazz trumpeter, which fits well with his clinical practice.
Anna Kuppuswamy is a clinical neuroscientist investigating the neural mechanisms of post-stroke fatigue. Her lab uses a multi-pronged approach to understand the behavioural, perceptual, phenomenological and neurophysiological basis of post-stroke fatigue, by combining non-invasive brain stimulation and behavioural techniques.
Anna trained as a physiotherapist in India before moving to the UK to train as a neuroscientist. After completing her PhD at Imperial College London, she moved to the National Institutes of Health in the USA to start her work into fatigue. She then moved back to the UK, and continued her work into post-stroke fatigue at UCL funded by the Stroke Association senior fellowship. She started her lab in 2016 funded by the Wellcome Trust/ Royal Society Sir Henry Dale Fellowship, and is the Principal Investigator of the Effort Lab based at Institute of Neurology at Queen Square.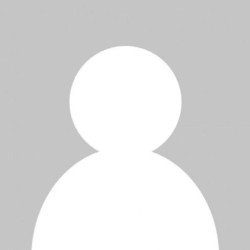 Latest posts by The Royal Society of Medicine
(see all)