75 quick and easy recipes with over 200 options to keep the whole family happy
'Eating together as a family is such an important occasion. When you eat together, it's the perfect opportunity to catch up, relax, get things off your chest and generally have a good time' says Jo Pratt, author of bestselling titles The Flexible Vegetarian and The Flexible Pescatarian.
A cookbook to suit the whole family's differing wants and needs, The Flexible Family Cookbook offers a variety of family friendly recipes that can be used for cooking balanced, nutritious meals to suit a variety of requirements. Recipes that include a number of flexible options so they're suitable for everyone to eat together. Think of it as the Swiss army knife of cookbooks. A multi-tool to provide practical recipe solutions for the demands and challenges of modern family life.
Traybakes and one-pot roasts make for easy and convenient timesavers, whilst scrumptious puds and simple bakes help get smaller hands involved in the cooking.
Covering everything from gluten-free, nut-free, dairy-free cooking and veganism, to suggestions for flavour and spice adjustments for younger or fussier palettes, his book will be a lifesaver in the kitchen and a crowd-pleaser at the table.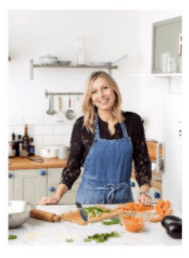 Jo Pratt is an award-winning writer, cook, food stylist and presenter. She is a best-selling author of seven cookbooks, including In the Mood for Food, The Flexible Vegetarian and most recently, The Flexible Pescatarian. Jo has worked with many high-profile chefs and brands including Marcus Waring, Jamie Oliver and the late Gary Rhodes.
8th September 2020 | Frances Lincoln £20.00 | Hardback Latest posts by Hippocratic Post
(see all)