Rebecca Wallersteiner takes a look at the 19th century's greatest, visionary army doctor who was hiding a secret – he was a woman dressing as a man.
Drawing on a decade of research in archives all over the world, including previously unknown material, Dr Michael du Preez, a Fellow of the Royal College of Surgeons and Jeremy Dronfield tell the amazing story of Margaret Bulkley, a brilliant, red-haired Irish woman, who defied Georgian society by living as a man. From being a mother, in Cork, Bulkley transformed herself into the distinguished Dr James Barry, one of the most respected army surgeons of the nineteenth century, a position no woman had previously reached. Best known for performing the first Caesarean in Africa, reforming prisons and leprosy treatment and clashing with the equally steely Florence Nightingale in the Crimea, Dr Barry was also Inspector General of Hospitals, a ladykiller, duellist and very eccentric. At home, he was surrounded by a menagerie of animals, including a cat, a goat, a parrot and half a dozen small terriers. It was only on his deathbed that Dr Barry was discovered to be a woman dressing as a man to practice medicine, to the horror of the British establishment.
Born in 1789, Margaret Bulkley was raped when she was around 12, probably by an uncle and bore a baby, who was brought up as her sister. She and her mother fled to London to stay with her wealthier brother, James Barry, R.A. a successful painter, who believed in educating girls. He nurtured Margaret's intellectual curiosity and encouraged her to borrow books from his library. When he died he left the two women a little money. Encouraged by her uncle's enlightened friends, Barry decided to study medicine in Edinburgh's prestigious medical school, disguised a man, using her uncle's name, as women were not admitted. At medical school, Barry's contemporaries remembered him as being clever, diminutive and rarely parted from his dark, enveloping overcoat. Masquerading a man was supposed to have been a temporary measure, as Barry had planned to sail to Venezuela, after qualifying as a doctor, where she could openly practice as a woman. Her plan went badly wrong after Venezuela underwent a revolution in 1812 making travel there impossible. Trapped with being a man indefinitely, if she wanted to practice as a doctor, Barry decided to pack up her pretty clothes, join the British army and go abroad as a medical officer, to lessen the possibility of running into anyone who had known her in Ireland. Had she been discovered to have been a woman she would have lost her job and been disgraced.
One of the many obstacles facing a woman trying to enter the British army disguised as a man would surely be the physical examination. However in 1813, luckily for Barry, the army's admission procedure for doctors did not include even a perfunctory physical examination. During this era, men entering the British army at officer level (including surgeons) were regarded as gentlemen and taken at their word. A gentleman would have regarded stripping for a medical examination to prove his physical fitness as degrading. Surgeons were appointed to their posts mainly on their qualifications and social connections helped.
Having been accepted into the army, Dr James Barry headed for the Crimea where army surgeons were in short supply. There, Barry together with the equally formidable Florence Nightingale revolutionised the care for soldiers wounded in battle. They introduced higher standards of hygiene, clean water, sewage control, better nutrition and ventilation resulting in quicker recovery rates. The devotion of both individuals to the soldiers was unquestionable, but it comes as little surprise to read that the two women frequently clashed and disliked each other intensely. Dr Barry famously chided Florence Nightingale for failing to cover her head in the sun. Whilst Nightingale received countless accolades for her nursing reforms, Barry's even greater achievements were almost forgotten by history. Perhaps she became too great an embarrassment for the medical profession to cope with after her true gender was revealed. Nightingale continued to dislike Barry after her death, continuing to refer to her as "an uncivil brute" even after she was told 'he' was a 'she'.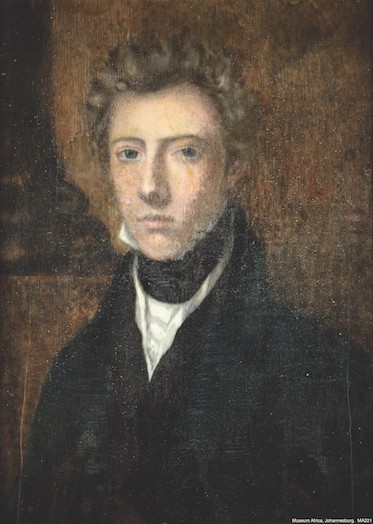 During Barry's life, she travelled extensively, crossing paths with the British Empire's great and the good and became one of the most respected surgeons of the century. However, for all her successes, her long deception also left her isolated, even costing her the chance to be with Lord Charles Somerset, the love of her life. They had met in the Cape of Good Hope where Lord Somerset was the Governor of the Colony and summoned Barry when his daughter fell very sick. They became friends after his daughter recovered and it isn't known how Lord Somerset guessed Barry's true female identity. Scandal erupted in Cape Town after they were seen canoodling and thought to have been having a homosexual affair. Subsequently, Lord Somerset returned home to England, later followed by Barry. They continued to see each other until Lord Somerset's death, although Barry continued to dress as a man in public. After her death, in 1865, Barry's travelling case was revealed to be lined with torn out drawings of elegant dresses – so she wasn't transexual by choice.
A fascinating, well-researched biography, which reads like a novel.
Dr James Barry: A Woman Ahead of her Time by Dr Michael du Preez and Jeremy Dronfield, published in hardback by Oneworld, 25th August 16, priced at £16.99p

Latest posts by Rebecca Wallersteiner
(see all)