'If people suffer a cardiac attest, they need to be treated with a defibrillator or meaningful CPR within four to five minutes to increase their chances of survival. Sudden cardiac arrest is not a problem for the ambulance service. It is a problem for the community. The aim is to ensure all communities have a defibrillator within easy distance if a person's heart suddenly stops. The machines are safe, easy to use and can save a life. Survival rates for patients in the UK are currently 5- 10 per cent compared to places like Scandinavia or north America, where the figure doubles to at least 20 per cent or higher. Everyone across the country is being urged to pull together and make their communities safer by aiming to have defibrillators installed in as many places as possible and to learn the basic CPR skills needed. Defibrillators cost L850 and are easy to use by anyone, completely safe and can be the difference between life and death. The more defibrillators and the more people willing to use them, the more lives will be saved as has been shown at the AMEX stadium.'
Brighton & Hove Football Club's AMEX stadium is the safest stadium in the world to have a cardiac arrest according to recent statistics.
Since the AMEX Stadium opened in 2011, there has have been four cardiac arrests. On each occasion, the men involved have survived without any ill effects or brain damage. The odds of all four surviving are 1 in 160,000. The chances of all four surviving with good quality of life are in even smaller.
"This is NOT just due to luck. We have a set up deliberately planned to deal with these eventualities," said Rob Galloway, A&E consultant and crowd doctor at the AMEX. "This starts with a highly trained stewarding team, who are there to deal with the supporters' welfare as well as recognise medical emergencies. The St John Ambulance team is amazing. They selfishly give up their free time to train in managing medical emergencies and then attend the matches to be there for when they are needed. Additionally, for each match we have three paramedics from South East Coast Ambulance Service ( SEACamb) and a Consultant in Emergency Medicine from the Royal Sussex County Hospital. The stadium has also four first aid rooms including one with the high specification equipment designed to deal with every eventuality. The Sussex Heart Charity have also been involved in donating automated external defibrillators to the stadium."
According to the British Heart Foundation, over 30,000 people resuscitated by the ambulance service, suffer from cardiac arrest in Britain every year and sadly, a lack of rapid first aid intervention means that less than 1 in 20 people survive.
When someone goes into cardiac arrest, every minute without CPR and defibrillation reduces their chances of survival by ten per cent. This vital piece of kit can be used by virtually anyone – as long as they can follow simple spoken instructions. The normal chance of survival is 1 in 20 people. But it can be improved by early CPR and having community defibrillators.
Defibrillating machines have made their way into public consciousness in recent years, largely due to prominent footballers falling victim to cardiac arrests. Bolton Wanderers player Fabrice Muamba, who was infamously 'brought back from the dead' after his heart stopped beating during an FA Cup quarter-final match in 2012 credits a defibrillator with saving his life.
Recently a new petition, campaigning for the Football Association (FA) to make Public Access Defibrillators (PAD) available at all stadiums took off on social media.
Nationally, the survival rate for a cardiac arrest is less than five per cent, but due to the advanced medical facilities and professional personnel at the AMEX Stadium, all four men thankfully beat the odds.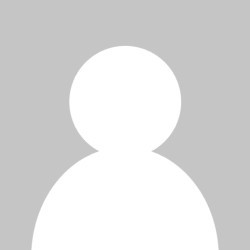 Latest posts by Professor Douglas Chamberlain
(see all)