TV Doctoring: Upholding the Hippocratic Oath?
The Panel
Dr Clare Gerada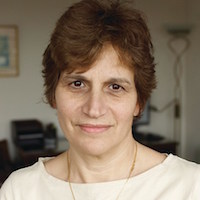 Dr Gerada is a past Chair of the Council of the Royal College of GPs and medical director of the Practitioner Health Programme which is confidential service for doctors and dentists with mental health or addiction problems

Dr Ian Campbell

Dr Ian Campbell is well known as one of the UK's most respected experts in obesity and weight loss management. He was awarded an MBE in the Queen's Birthday Honours in 2009 for his services to healthcare

Prof. Iain Hutchison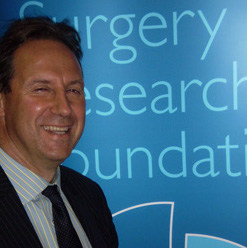 Professor Iain Hutchison is a consultant oral and maxillofacial surgeon based at St Bartholomew's Hospital in London and the CEO and founder of the charity, Saving Faces which helps to reconstruct faces of people who have been severely disfigured by disease or injury
Stephanie Harris
Former Executive Producer, Embarrassing Bodies

Introducing Carole Stone CBE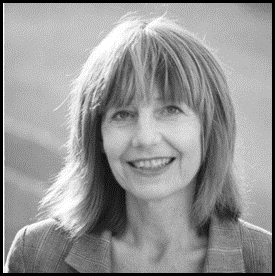 Carole was for many years the producer of BBC Radio 4's 'Any Questions?'
Since leaving the BBC she has worked as a journalist and media consultant.
She is a former governor of the Tavistock and Portman NHS Foundation Trust and a patron of the mental health charities SANE and TOP UK.
She chairs the external advisory board of the YouGov Centre for Public Opinion and Policy Research based at the Cambridge University Department of Politics and International Studies.
Carole has established her own scholarship for the international charity One Young World.
What is the Hippocratic Oath and is it binding?
Two and a half thousand years after it was devised, the Hippocratic Oath is still known world-wide as the seminal ethical code for physicians. This is despite the fact that most doctors never actually take the oath today, which was attributed to Hippocrates who lived in Athens in Greece in the Age of Pericles and has become known as the Father of Medicine. By the early 20th century, fewer than 20 per cent of medical schools in the United States included the original oath, which starts 'I swear by Apollo the physician, and Asclepius and Panacea…' as part of their graduation ceremonies.
Instead, it has formed the basis for codes of conduct which are still considered sacrosanct by most medics. Top of the priority list in the original Greek oath, physicians promised to 'do no harm or injustice' to their patients. They also agreed not to give deadly drugs to anyone who asks for it, or have sexual relationships with their patient. They also swore to maintain strict patient confidentiality.
The oath finishes with the words: 'If I fulfil this oath and do not violate it, may it be granted to me to enjoy life and art, being honoured…if I transgress it and swear falsely, may the opposite of all this be my lot.'
In this debate, we will be asking if TV doctoring follows the basic tenets of the original Hippocratic Oath or whether ministering to patients on the airways actually breaks promises to do no harm to the patient and keep a patient's treatment details private. The huge popularity of TV shows based on 'real life' doctoring shows that there is huge demand for this kind of programming, but is it exploitative voyeurism or a genuinely important evolution which brings medical knowledge into the nation's living rooms?
The Hippocratic Oath itself may have been consigned to history but most medics still take oaths based upon it which provide moral and ethical guidance. (Troublesome parts about not using the knife, forbidding abortion and chastity are usually omitted.)
The Declaration of Geneva, adopted by the World Medical Association in 1948 shortly after the Second World War which involved many instances of doctors performing inconceivable atrocities against prisoners, is perhaps its most potent legacy. In this declaration, doctors still promise to 'respect the secrets that are confided in me' and 'practise my profession with conscience and dignity.'
I swear by Apollo the physician, and Asclepius, and Hygieia and Panacea and all the gods and goddesses as my witnesses that, according to my ability and judgment, I will keep this Oath and this covenant . . . to teach them this art . . . without fee or covenant.
I will use those dietary regimens which will benefit my patients . . . and I will do no harm or injustice to them.
I will neither give a deadly drug to anybody who asked for it, nor will I make a suggestion to this effect. Similarly I will not give a woman an abortive remedy.
I will not use the knife. . .
Whatever houses I may visit, I will . . . remain[] free of sexual relations with both female and male persons . . .
What I may see or hear in the course of treatment . . . I will keep to myself.
If I fulfill this oath and do not violate it, may it be granted to me to enjoy life and art, begin honored . . . . if I transgress is and swear falsely, may the opposite of all this be my lot.
I solemnly pledge to consecrate my life to the service of humanity . . .
I will practice my profession with conscience and dignity;
The health of my patient will be my first consideration;
I will respect the secrets that are confided in me . . .
I will not permit considerations of age, disease or disability, creed, ethnic origin, gender, nationality, political affiliation, race, sexual orientation, social standing or any other factor to intervene between my duty and my patient;
I will maintain the utmost respect for human life;
I will not use my medical knowledge to violate human rights and civil liberties, even under threat . . . .
Join in the discussion with live tweets from the venue
In association with: