Q: The End of HIV?
Tuesday 8th May 2018
hosted by The Hippocratic Post and The Worshipful Society
of Apothecaries
---
Chaired by Carole Stone CBE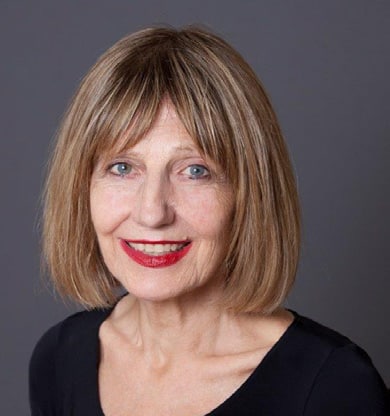 Carole Stone is a Founding Director of The Hippocratic Post and was, for many years, the producer of BBC Radio 4's flagship current affairs programme, Any Questions? Carole is a former governor of the Tavistock & Portland NHS Trust & a patron of the mental health charities, SANE and Triumph Over Phobia UK. In June 2015, Carole was made a CBE in the Queen's Birthday Honours for services to market research & charities.
"I was delighted when Thea Jourdan, the Editorial Director of Hippocratic Post, asked me to chair this debate. The issues surrounding HIV prevention, diagnosis, treatment, and one day cure, are some of the most important topics of our time"
---
The Panel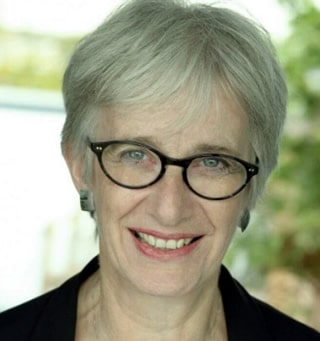 Prof. Jane Anderson
The Worshipful Society of Apothecaries
Professor Jane Anderson (Consultant physician in HIV medicine, Homerton University Hospital NHS Foundation Trust, Court Assistant, Worshipful Society of Apothecaries). Jane has been involved in the clinical care of people with HIV since the beginning of the epidemic and works as a clinician and researcher in HIV medicine in East London. Her work focuses on the needs of ethnic minority and migrant populations in relation to HIV in the UK, with a particular interest in HIV care for women and families. From 2013 – 2016 she was seconded part time to Public Health England and currently chairs the PHE External Advisory Group for HIV and Sexual/Reproductive Health. She represents London clinicians on the NHS England Clinical Reference Group for HIV and is Visiting Fellow, The King's Fund. Jane is Chair of the National AIDS Trust and past Chair of the British HIV Association. She holds honorary academic appointments at Barts and the London School of Medicine and Dentistry and at University College London. She was appointed CBE in 2015.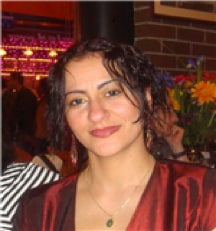 Dr Huda Taha
Consultant HIV Medicine, Royal Society of Medicine
Dr Huda Taha is a consultant physician at Coventry and Warwickshire Partnership NHS Trust, where her clinical duties include running busy HIV and research clinics. Her specialist interests: HIV late presentation to the care & managing opportunistic infections including HIV-TB co infection, anti-retroviral therapy & switching due to HIV resistance mutations, co-morbidities and drug-drug interaction. Huda is education lead and supervisor to higher medical trainees, she is committed to enhancing training and supporting to under and postgraduate trainees; Furthermore, she sits on the council committee in the Royal Society of Medicine. Huda was trained in genitourinary- HIV medicine in the West Midlands.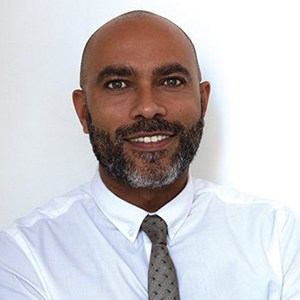 Dr Michael Brady
Medical Director, Terrence Higgins Trust
Dr Brady joined Terrence Higgins Trust as a Trustee in 2004 and became the organisation's first Medical Director in 2007. Michael is a Sexual Health and HIV consultant at Kings College Hospital, where he is the Clinical Lead for Sexual Health services.
Michael is the Clinical Lead of the South East London Sexual Health Network and also chairs their Training Partnership. Michael has also worked on specific projects in an advisory capacity for BHIVA, BASHH, the RCP, NHS England and the Department of Health.
Terrence Higgins Trust was the first charity in the UK to be set up in response to the HIV epidemic in 1983 and has been at the forefront of the fight against HIV and AIDS ever since.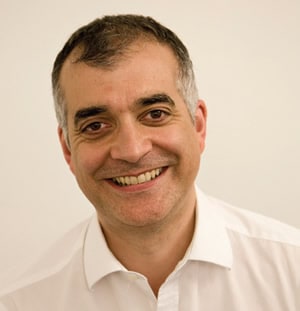 Yusef Azad
Director of Strategy, National Aids Trust
Dr Yusef Azad is Director of Strategy at NAT (National AIDS Trust), the UK's HIV policy and campaigning charity. Yusef joined NAT in 2004, having previously been a House of Commons Clerk. He has worked across all areas of HIV policy work, including HIV testing, PrEP, criminalisation of HIV transmission, treatment and support services, and migrant access to healthcare. He has also been active at the European level, chairing the European Commission's HIV/AIDS Civil Society Forum for three years.
---
Sponsored by:

Gilead Sciences is delighted to support the 'End of HIV?' Debate. Gilead Sciences is a research-based biopharmaceutical company that discovers, develops and commercialises innovative medicines in areas of unmet medical need. Gilead's therapeutic areas of focus include HIV/AIDS, liver diseases, haematology and oncology, and inflammatory and respiratory diseases. Gilead has a rapidly expanding product portfolio, a growing pipeline of investigational drugs and more than 10,000 employees in offices across six continents. Millions of people around the world are living healthier lives because of innovative therapies developed by Gilead.
---
In association with:
---
Debate Gallery