Stress and returning to the office: As restrictions start to ease, Priory experts weigh in on anxiety, stress about returning to the office during the Covid-19 Pandemic.
•            Top Priory psychiatrists offer advice for managing 'return anxiety'
•            Set out the steps to take – for employers and their workforce
•            Expert explains the 'catch it, check it and change it' way of dealing with stress
Returning to the office, as a form of 'hybrid' working, is becoming the reality for many – as is "return anxiety".
While social isolation and anxiety have taken a huge toll – enquiries to Priory's private healthcare services about depression were 42% higher in January 2021 than in January 2020, with a 21% increase in enquiries about anxiety disorders over the same period – patients are also referencing concerns about adjusting to, and working from, the office again.
Ahead of Mental Health Awareness Week (10-16 May), Dr Niall Campbell, consultant psychiatrist at the Priory's Roehampton Hospital in south-west London, says: "I am discussing this with patients every day. Yes, some have had enough of being at home, but others have anxiety triggered by using shared, and often awkwardly designed, indoor office space, or travelling on crowded commuter trains, or being around colleagues who haven't yet been vaccinated, or facing the prospect of massively ramped-up productivity levels."They have got into an efficient routine at home, and seen more of their families while working very long hours by the way. Those who previously had social anxiety are having to face the world again after being protected by being in a bubble.
"Some people who had difficult bosses might dread going back to that 'dark place' after 13 months away – a bit like back-to-school anxiety."
He said Board and management teams require robust and visible protocols, and need to be transparent.
"They need to engender a feeling of trust with their workforce. On a basic level this means making sure everyone knows how many people are in the office on a given day, for example, that desks are properly spaced out, that cleaning and ventilation is prioritised, PPE available. They might need Covid-19 screenings like contact tracing and regular Covid testing. They may need to look at having video-conferencing areas where they link up with work-from-home staff, and maybe Apps to book work spaces. They should be as flexible as possible if employees want more hybrid working, or to continue remote working. The last thing management wants is for worker morale to plummet and to have to recruit and retrain."
How to manage their anxiety, and what can employers do to help?
Dr Campbell says:
•            "Employers should arrange mental health training for managers, have mental health champions and promote well-being support. Many employers will have seen the benefits of allowing employees to work remotely – in terms of loyalty, productivity and morale
•            Staff who are very anxious and cannot re-adjust to office life, even weeks in, must be supported. For workers, try and access a mental health champion, or network at work, or a counsellor through work or maybe health insurance. If your work offers counselling, it might be through an Employee Assistance Programme.
•            So many jobs can be done successfully from home, and flexible working is here to stay, so this should remain on the table wherever possible
•            Employers could consider offering compressed hours and staggered start and finish times. It is important to listen and fully consider employees' concerns. Some bosses will be more innovative about things like outdoor meetings in the summer months
•            For the employee, self-care is vital – so mindfulness, breathing techniques, diet, exercise, avoidance of alcohol to self-medicate for stress. Some employees are switching to cycling to work where possible. There are some very useful self-help apps for anxiety and stress. You might want to take your own food and drink to work, to avoid queues
•            Keep all lines of communication open with your boss. If you are struggling, they should arrange a conversation as soon as possible and be as supportive as possible. If they aren't, you might want to consider taking independent advice."
Dr Ian Nnatu, a consultant psychiatrist at Priory's North London Hospital and its Wellbeing Centre in Harley Street, says rising stress levels have been an emerging consequence of the pandemic: "I have seen a significant increase in patients with anxiety and stress over the last year, and I sense the pandemic, lockdown, and uncertainty about the future have all played a part."
He said: "Try to stay in the present moment and avoid the temptation to dwell excessively on past events, or to try and predict the future. Breathing exercises, mindfulness and meditation can help with this. Focus on things that are within your immediate control. Keeping a routine and structure can help to boost your wellbeing.
"Accept that the future is uncertain and allow yourself to feel confident that you can cope with whatever comes up or know how to get help. Notice when you are becoming preoccupied with negative thinking and on a downward spiral. Use simple techniques to reframe your thinking by recognising these negative thoughts, challenging them and then replacing them with more adaptive thoughts. Some refer to this as 'catch it, check it and change it'. Avoid social media feeds that can cause you to feel destabilised. Stay connected to friends and family. Try and find something pleasurable to do; giving, volunteering, and helping others is a great way of boosting your mood and sense of wellbeing."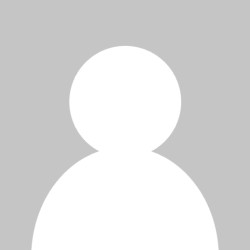 Latest posts by Priory Group
(see all)