This week marks the start of Cervical Cancer Prevention Week (17th-23rd January) – aimed to raise awareness of the simple things we can all do to lower our risk of cancer. According to Bupa's Medical Director Dr Tim Woodman, "Regular health screenings have been neglected during the pandemic – there are currently 4.7 million people with cervixes in the UK who haven't been adequately screened for cervical cancer.  It's more important than ever to book your smear test – and to encourage your friends to do the same.
Our previous research found that 1 in 5 women say they wouldn't visit their doctor if they had pelvic pain or an unusual discharge or bleeding, and 1 in 3 women say they wouldn't see a doctor if they had bleeding outside of their usual menstrual cycle. 41% of women wouldn't go to a GP if they had an unusual discharge".
From believing screening is painful, to the 'embarrassment' of seeing your doctor about gynaecological issues, there's lots of common misconceptions about cervical screening that we shouldn't believe. These myths could prevent you from attending your screening, or visiting a doctor for any unusual symptoms, such as abnormal bleeding or painful sex.
Here are the most common myths about smear tests you shouldn't believe:
Myth 1: An abnormal smear test indicates a high risk of cancer
Cervical screening is not a test for cancer – it is used to help prevent cancer. A sample is checked for certain "high risk" types of Human Papilloma Virus (HPV). If these are not found, then nothing further is done, but if these types of HPV are present then the cells from the sample are checked for any changes. If any abnormal cells are found and these are left untreated, it could lead to cancer.
Having regular cervical screening will identify any abnormalities – these may not be cancerous, and mild abnormalities don't always need to be treated.
Myth 2: A cervical screening test is painful
It's a common myth that a cervical screening test (previously known as a smear test) is a painful procedure. For some, it can be an uncomfortable procedure, especially if you have endometriosis, vaginismus (when your vagina suddenly becomes tight) or vaginal dryness.
Breathing exercises and distraction methods (listening to music or counting to 100 during the procedure) can help to calm your nerves. You can also ask your nurse about using a smaller speculum (the instrument used during the test) – they come in different sizes, and it can help to ease any discomfort you're experiencing.
It's important to explain any worries you have to your healthcare professional, as they should take additional steps to make the experience less stressful.
Myth 3: I don't have any symptoms, so I don't need to check my health
We have an excellent cervical cancer screening programme, which can detect early abnormalities which can lead to cervical cancer.
Even if you're showing no unusual symptoms, you must attend your checks as these can detect abnormalities before you start showing any symptoms. Early detection is key to effectively preventing and treating cancers; attending all appointments – even if you're feeling well – is vital.
Myth 4: Seeing the doctor about gynaecological issues is embarrassing
Do not worry – every doctor or nurse in your local clinic will have seen more vaginas and heard more intimate stories than you could ever believe! They understand that everyone is an individual and will not be uncomfortable or bothered by talking about sex, vaginal bleeding, discharge, or painful intercourse.
Performing intimate examinations is part of their everyday activities, and they want to do this to the cause of the problem you're having. Try and be as open and honest about your symptoms or concerns as you can, as this will enable your healthcare professional to give you the best care they can.
Myth 5: If I am worried I can go for a smear test, which will rule out any cancer
No, this is not the case. The cervical screening test only looks for signs that you may be at risk of cervical cancer. It is not a cancer test, nor does it assess the health of your vulva, vagina, womb or ovaries. A cervical screening test is only suitable if you have no symptoms of concern.
If you have unusual bleeding, pain or other symptoms you should discuss this with a healthcare professional, who will decide with you what steps need to be taken to assess your gynaecological healt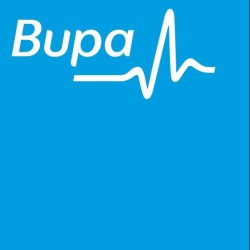 Latest posts by Dr Tim Woodman
(see all)