RSM live webinar: Gerald Levene Oration: Air pollution and skin health sponsored by Eucerin and La Roche-Posay & CeraVe
Thursday 20th August 2020 from 2:30pm to 3:45pm.
Register here
Professor Jean Krutmann, Director of Leibniz Research Institute for Environmental Medicine and Professor of Dermatology, will explore, present and discuss the current knowledge of environmental factors affecting skin health and ageing.
Ultraviolet light has long been known to be a major factor in causing skin ageing as well as skin cancers, but recent research has shown that the skin is affected by a wide range of wavelengths of light and also by several air pollutants such as; traffic-related particulate matter, soot, nitrogen oxide and ozone.
Recent research approaches will be presented as well as strategies to minimise these adverse effects on the skin.
Webinar topics include:
The intrinsic and extrinsic factors affecting skin ageing

The current understanding of the range of ultraviolet light and air pollutants that can produce skin damage

The methods used to investigate the biology underlying these effects and the potential for avoiding damage to the skin
Key speakers:
Professor Jean Krutmann
Director of Leibniz Research Institute for Environmental Medicine and Professor of Dermatology.
ean Krutmann was born in 1959 in Menden, Germany, and obtained his MD from the University of Münster in 1986. After several stays abroad (postdoc at Case Western Reserve University, Cleveland, Ohio, USA and DFG stipend at the University Hospital for Dermatology in Vienna, Austria) he became resident, assistant/associate professor at the University Hospital for Dermatology of Freiburg. From 1994 until 2001 he was full professor/deputy director of the University Hospital for Dermatology Düsseldorf. In 2001 he was appointed Chair of Environmental Medicine at the Medical Faculty of Heinrich Heine University Düsseldorf and thereby also Director of IUF. Under his directorship in 2011 the institute became a member of the Leibniz Association and was renamed IUF – Leibniz Research Institute for Environmental Medicine.
His research focuses on dermatoxicology, immunodermatology and photodermatology with a special emphasis on environmentally-induced skin diseases and skin ageing.
He is author/coauthor of more than 450 contributions to scientific journals and books as well as editor of 9 textbooks.
Jean Krutmann was awarded several national and international prizes: Arnold Rikli Award, Albrecht Fleckenstein Award, Paul Gerson Unna Award, Oscar Gans Award, CE.R.I.E.S. Research Support Award, Dermopharmacy Innovation Award and the Tanioku Kihei Memorial Award. Since 2010, he is member of the Leopoldina, the German National Academy of Science. Since 2012, he is speaker of the Leibniz Research Alliance "Healthy Ageing". Since 2019, he is honorary member of the Society for Investigative Dermatology (SID) and the Japanese Society for Investigative Dermatology (JSID). Within the scope of the cooperation with Fudan University in Shanghai, China, he is Distinguished Adjunct Professor as well as Senior Visiting Professor of the Human Phenome Institute at the School of Life Sciences, and Associate Chair of the Strategic Steering Committee of the International Human Phenome Project.
Dr Jane Sterling
Dr Jane Sterling is a consultant in Dermatology at Addenbrooke's Hospital, Cambridge University Hospitals NHS Foundation Trust. Her particular areas of interest within Dermatoogy are infections of the skin and vulval disease.
Professor Christopher Bunker
Consultant Dermatologist, University College London and Chelsea & Westminster Hospitals; Professor of Dermatology, University College and Imperial College, London.
Professor Bunker is the Honorary Secretary of the British Skin Foundation (2015-). He trained under the late Dr Gerald Levene at The Middlesex Hospital, London (1982-91). He has been the steward of the Gerald Levene bequest on behalf of the RSM and the Levene family and friends for nearly 20 years. Prof. Bunker is a past-President of the Dermatology Section of the RSM (2015-16). He is also a past-President of the British Association of Dermatologists (2012-14) and was awarded its Sir Archibald Gray Medal (for outstanding contributions to British Dermatology) in 2019.
Join in the conversation online using #RSMLive
Follow us on Twitter: @RoySocMed
We would like to thank our sponsor Eucerin and La Roche-Posay & CeraVe for their support of this webinar. Please note that the scientific programme and content has not been influenced in any way by the sponsors.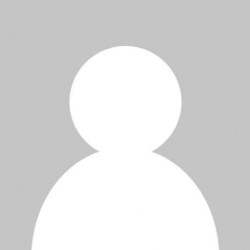 Latest posts by The Royal Society of Medicine
(see all)