Accolades and birthdays for our directors: The month of May has been an eventful and exciting time for our founding directors at The Hippocratic Post with celebrations of achievement and birthday mentions.
Thea Jourdan, our editorial director and co-founder of The Hippocratic Post, was recently honoured to receive The Master's Medal for distinguished service to the Worshipful Society of Apothecaries of London.
Thea, who is a Liveryman of the City of L ondon, has been Editor of the Society's journal for the last 10 years and has helped to oversee its development into a peer-reviewed publication with an editorial board including Past Masters Dr Peter Tooley and Professor Michael Farthing and Presidents of the academic faculties.
The current Master, Dr Jonathan Holliday, CVO who served as the Apothecary to the Household at Windsor between 1997– 2019, presented the award to Thea at the Livery luncheon which took place at Apothecaries Hall in Blackfriars on 19 May 2023. She said: 'I am so grateful that I have been able to assist the Society over the years and the medal is a lovely, unexpected honour. I'll be editing this year's journal before handing over the reigns in 2024 and I hope to be able to continue the tradition of Hippocratic Post debates on important medical topics at the Society for many years to come.'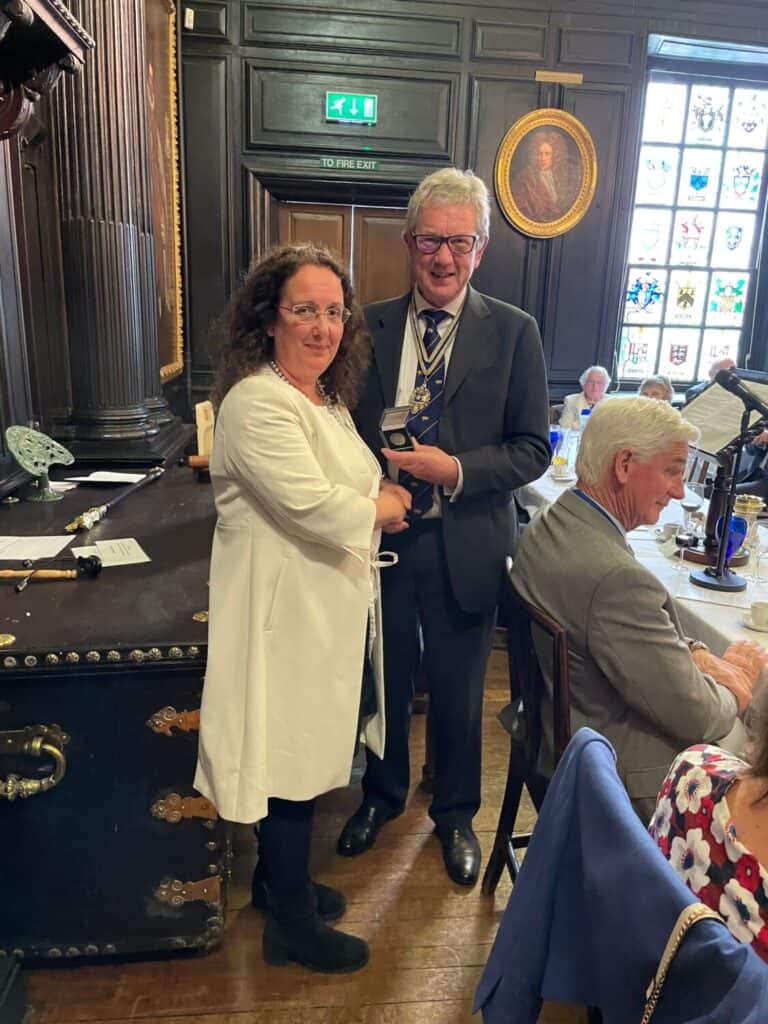 ---
We would also like to wish Carole Stone CBE, also co-founder of The Hippocratic Post, a very happy, albeit belated birthday from the team! We hope that you had a wonderful day.

Latest posts by Hippocratic Post
(see all)