Frailty may still be primarily viewed only in terms of physical health – and not all physical, social, mental and environmental domains of frailty may be routinely assessed, according to a recent study published in BMC Geriatrics.
The findings come from a study which used an online survey to ascertain the 'assessments for frailty' used in nursing homes across North-West London.
The study, from CLAHRC NWL and Imperial College London, contacted every CQC regulated nursing home across North-West London. An online survey was sent to all that expressed interest in the study.
Leading the work, PhD student, Mr David Sunkersing, said: "Research estimates that 2 billion people will be 65 years or older worldwide by 2050. Though increases in life expectancy represent great advances in medicine, technology and research, the potential impact on health and social care provision poses a major policy challenge. Moreover, since a significant proportion of individuals 65 years or older will be frail, there will be additional implications for patients, healthcare professionals and health and care settings.

"There is a consequent need, therefore, to identify frailty early, which, according to the literature, requires holistic consideration encompassing an individual's physical, social, mental and environmental health circumstances. One way in which frailty is identified is through an assessment (or through multiple assessments).
"We set out to ascertain the 'assessments for frailty' in the nursing home setting, where there is a current lack of research. We found that great variation existed in the characteristics of the reported 'assessments for frailty' in nursing homes. Moreover, our study suggests that not all physical, social, mental and environmental domains of frailty are routinely assessed. As a result, it may appear that frailty is still primarily viewed only in terms of physical health.

"This is an important finding and may support existing recommendations for more comprehensive assessments to be used. If not, the consequences could be severe for patients, staff and healthcare settings."
The study additionally took note of whether the reported assessments were standardised (characterised by their reliability, validity and consistency in test administration) or non- standardised (assessments which had potentially been created in-house). The domain coverage of each of the assessments (physical, social, mental and environmental), health professionals using the reported assessments, purpose and how the assessments were documented were all explored in this study. Furthermore, the ownership (corporate or independently owned) of each nursing home was detailed in this study.
The study reported a greater number of nursing homes used more standardised assessment tools than non-standardised assessment tools. Another key finding was that the predominant domain assessed related to physical assessment (physical domain), followed by assessments pertaining to an individual's mental health (mental domain).
The majority of assessments were reported to being used by nurses (54.2%) and doctors (14.6%) and that the most popular reasons for the assessments being used was to help inform clinical decision making (47.4%) and for resource allocation (26.8%). The study additionally found that the assessments were predominantly paper based (85.9%), rather than electronically based (14.1%).
Also highlighted in the study, was a statistically significant difference in the number of assessments used in corporate chain owned nursing homes (higher) versus independently owned nursing homes, suggesting different levels of comprehensiveness in assessing for frailty between the two.
Ultimately, the study suggests that frailty is still primarily viewed as a condition of deteriorated physical health. The research team report this to be a major issue, suggesting that it indicates there may be frail individuals in this setting whose clinical and care needs have not been appropriately recognised or managed. Moreover, there is a worry that frailty may only being recognised when an individual experiences an emergency, such as a fall. As such, the researchers suggest that an overall assessment for frailty should reflect the broad, multifactorial health state that frailty is.
The research was supported with funding from the National Institute for Health Research (NIHR) Collaborations for Leadership in Applied Health Research and Care Northwest London (NIHR CLAHRC Northwest London).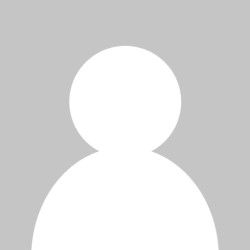 Latest posts by David Sunkersing
(see all)